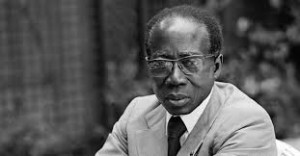 Africa, the continent everybody's talking about needs the biggest PR company in the world. Is 2010 the year to Brand and Market the African continent better?
Africa will not be the Africa we knew 20 years ago, because its own people have taken the PR role via the social media web Twitter, Facebook and many others. Really?
The Real stories of Africa should be be told by Africans. Its time that good stories of Africa starts emerging from the continent itself and the African leaders, professionals and businesses needs to start communicating with the rest of the world by writing, blogging, collecting and archiving for the next generation to come.  We need to create credible contents. Through my travel to Africa recently, I came across wonderful individuals and stories that has never been written or told. Friends of Africa should encourage and empower the locals to write their stories and share the journey in order to keep it authentic.  I invite you to listen to this wonderful video.
Chimamanda Adichie: The danger of a single story
Thank you for reading my blog!